After calling for the cessation of Portola Music Festival, Alameda city officials have met with the event's organizers to allay concerns about its sound dispersion, The San Francisco Standard reports.
Portola debuted in the Bay Area last year before returning to Pier 80 on September 30th and October 1st with Skrillex, Carl Cox, Eric Prydz and many other electronic superstars. The noise at that time had precipitated a spate of complaints from nearby Alameda residents, who urged Portola promoter Goldenvoice to address it ahead of the 2023 fest.
However, history apparently repeated itself, leading to a bitter post on the City of Alameda's Facebook page with a formal request for the San Francisco Entertainment Commission to discontinue Portola. That's despite a registered maximum decibel level of 61.4 in Alameda during the festival, substantially below the city's noise ordinance of 70 decibels, per The Standard.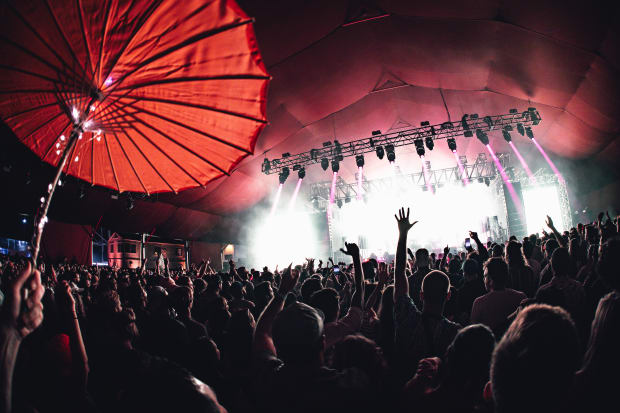 Portola's compliance notwithstanding, the Commission ultimately agreed on conciliatory measures to work with the festival's organizers and explore ways to mitigate its sound.
"I think we turned the conversation around," said Maggie Weiland, Executive Director of the San Francisco Entertainment Commission. "There will be more outreach and Alameda will get updates on the plan."
"Our staff will continue to work in partnership with festival organizers and the San Francisco Entertainment Commission to understand what happened and what additional steps can be taken to mitigate this ambient sound in the future," added a spokesperson for the City of Alameda.
Portola organizers have not yet announced dates for the festival's return in 2024.