A consortium of Israeli producers have joined forces to release an electronic music compilation benefitting victims of Hamas' deadly raid of the Universo Paralello Festival, which killed at least 260 on October 7th.
Titled #BringThemBack, the campaign is led by the Electronic Music Community (EMC), a grassroots movement launched to raise awareness of critical Israeli social initiatives, in collaboration with the Tel Aviv Foundation. The two-pronged compilation features over 50 original tracks from a slew of influential Israeli dance music acts, including Infected Mushroom, Vini Vici, Magit Cacoon and Astrix.
All proceeds collected by #BringThemBack will be donated to official representatives of the families of the hostages and survivors of the attack, according to a press release shared with EDM.com. Over 240 civilians were abducted by Hamas militants on October 7th, Amnesty International reported.
"This Electronic Music Community initiative is important. It is essentially a tool to convey the message: people dressed up nicely, went out with friends to dance in a music festival, and were brutally and horrifyingly massacred by Hamas," Erez Eisen and Amit Duvdevani of Infected Mushroom told EDM.com. "It can happen to anyone. It can happen to you. It can happen anywhere else in the world."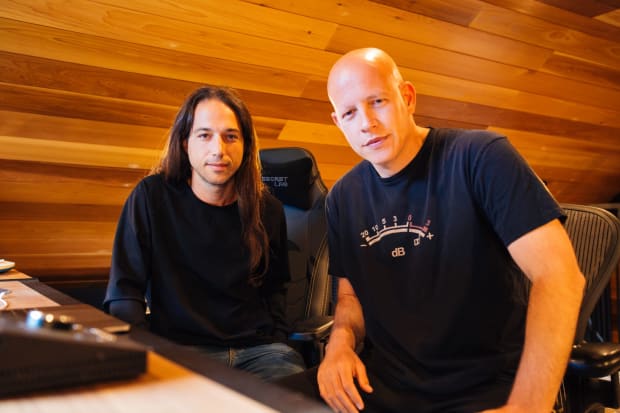 "As artists who come to bring joy and make people dance all over the world, we condemn in every way the massacre that took place at the Nova Festival, which was only part of Hamas' vicious attack on Israel," the duo continued. "This EMC initiative isn't about politics, and the compilation is our means of advocacy. Through it, we communicate to the world that such things cannot happen again and the world needs to see what happened to people whose only fault was that they went to dance and didn't come back."
The funds collected from #BringThemBack will be allocated to "directly support the safe return and rehabilitation of survivors of this event from mental health care to support in bringing the kidnapped back," per the EMC. The effort will also help establish a treatment center for victims and their families.
You can listen to #BringThemBack below and find out more about the campaign here.
View the original article to see embedded media.
View the original article to see embedded media.