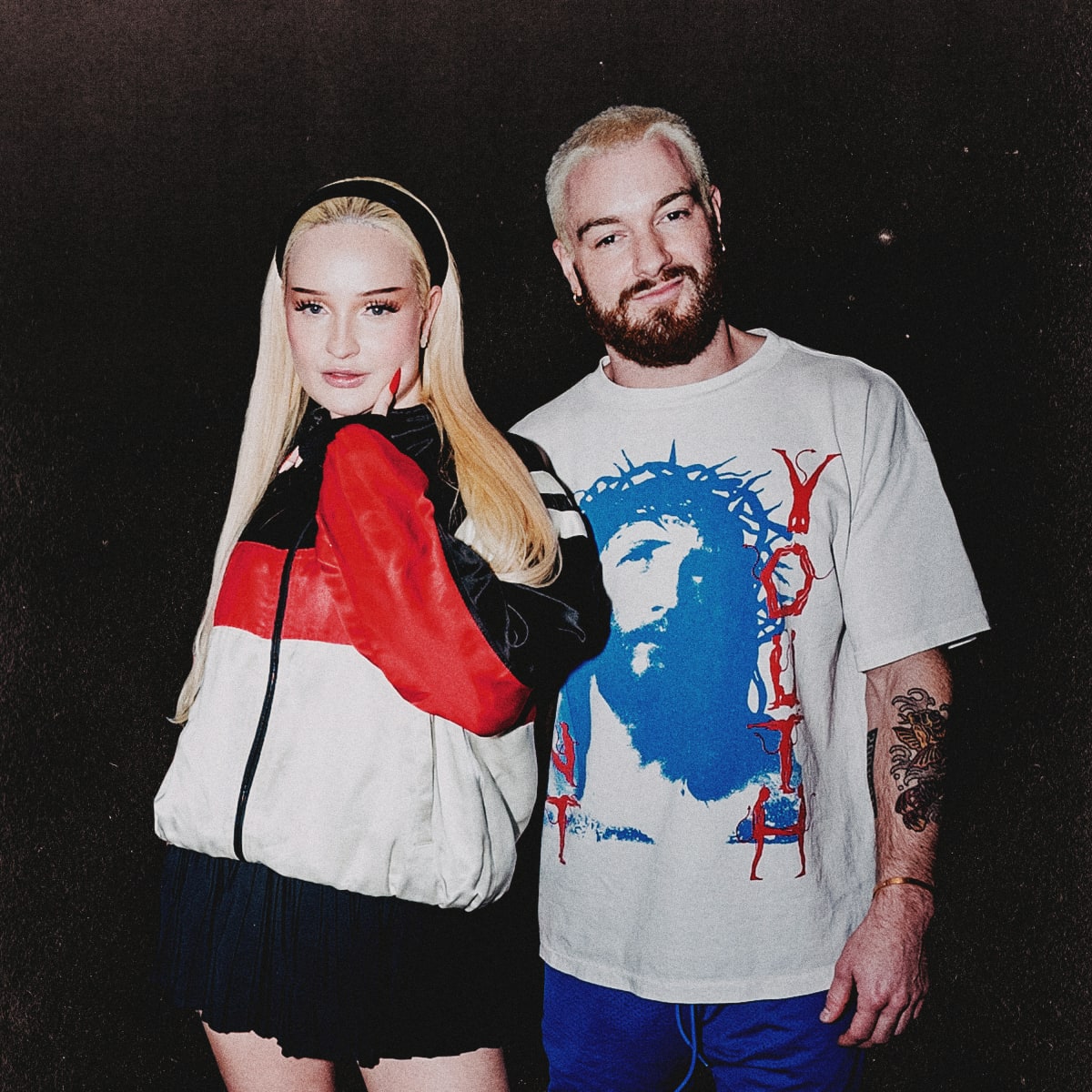 James Hype and Kim Petras are taking a bold leap into the nostalgic realms of turn-of-the-century R&B, breathing new life into a Justin Timberlake classic.
Designed for those cathartic nights when sweat drips down to your toes, their new song "Drums" is a catalyst for dancefloor purging. With a thick bassline chugging beneath Petras' come-hither vocals, the infectious house track samples the ageless Timberlake, who agreed to let Hype and Petras use the original vocals from "Like I Love You," which released over two decades ago in 2002.
It's a big moment in particular for Hype, one of the electronic music scene's most revered DJs, who now has a surefire crossover hit to match the yardstick of his skills behind the decks. He says the track has been in the works since 2019, when it started out a humble instrumental.
"Fast-forward to 2023, I met Kim [Petras] in LA and we got together to create this version of 'Drums' you hear now,'" Hype explained in a press release shared with EDM.com. "We were also incredibly blessed to have Justin Timberlake agree to keep his original vocal, so this record feels incredibly special to me. Who does this?"
Take a listen to "Drums" below and find the new collaboration on streaming platforms here.
Follow James Hype:
Instagram: instagram.com/jameshype
X: x.com/jameshype
Facebook: facebook.com/jameshypethedj
Spotify: spoti.fi/48HiNaN
Follow Kim Petras:
Instagram: instagram.com/kimpetras
X: x.com/kimpetras
Facebook: facebook.com/KimPetras
Spotify: tinyurl.com/2p97zka3