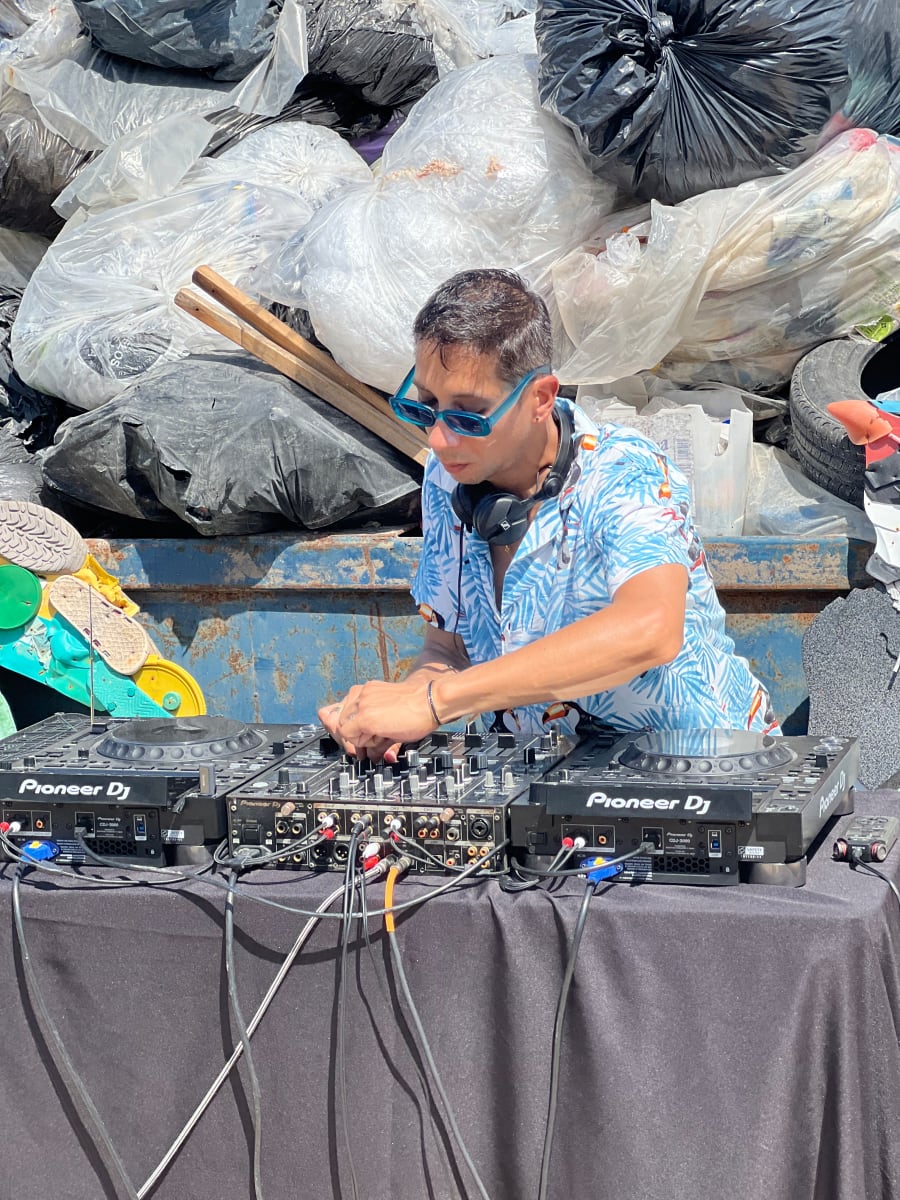 Aiming to reduce carbon emissions and promote a more sustainable way of life, JHONATAN OSPINA has delivered a captivating live set with a environmental twist.
The talented DJ and producer is also passionate environmental advocate, and his new DJ set is a loud-and-proud testament to his dedication to the cause. Filmed at a recycling center in the picturesque town of Tulum, it serves as a timely reminder of the importance of recycling and sustainability amid the current climate crisis.
The unique performance not only makes for a formidable showcase of OSPINA's talents as a DJ, but also serves as a call to action. By choosing a recycling center as the backdrop for the electrifying set, he and Tulum DJ Academy are aiming to underscore the pressing need for sustainable practices by pushing a crystal-clear message: each of us plays a role in the protection of our planet.
Tulum is beloved for its breathtaking beaches and vibrant nightlife. The Mexican city has become a highly coveted tourist destination in the past few years, especially among electronic dance music fans. However, the surge in tourism has led to an increase in waste generation, posing a significant threat to the region's natural beauty.
Hailing from Colombia, OSPINA produces dark and propulsive techno music. Inspired by the likes of Richie Hawtin and Giorgia Angiuli, he has masterfully woven together progressive, melodic and minimalist influences to deliver a powerful set. Check out his full performance below.
Follow JHONATAN OSPINA:
Facebook: facebook.com/jospina.official
Instagram: instagram.com/jhonatanospina_official
YouTube: youtube.com/@jhonatanospina_official
SoundCloud: soundcloud.com/jhonatanospina_official
Beatport: beatport.com/artist/jhonatan-ospina/1067971
Spotify: spoti.fi/3sgrXL5
Apple Music: music.apple.com/us/artist/jhonatan-ospina/1633737368
Resident Advisor: ra.co/dj/jhonatanospina