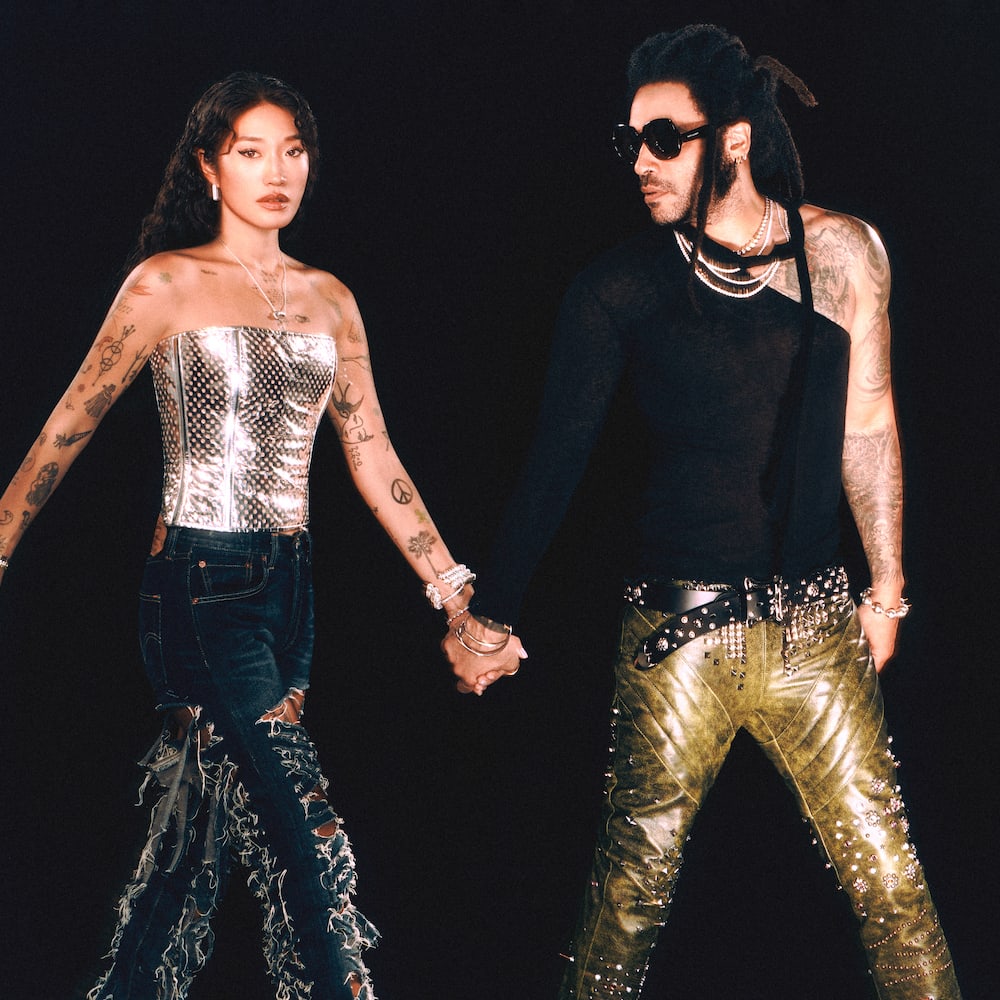 In a collaboration no one saw coming, Peggy Gou has joined forces with rock legend Lenny Kravitz for a new track, "I Believe In Love Again."
Her kaleidoscopic disco production is a perfect match for Kravitz's soulful vocals, which ebb and flow with a psychedelic swirl. Gou eschewed her penchant for house and rave music, she says, to adopt a sound more fitting for the iconic "Fly Away" singer.
"The '90s have had such a huge influence on my music." Gou said in a statement. "People know about my love of the dance/house/rave scene from that time but I've always been a big R&B fan, and also a huge fan of Lenny. I listened endlessly to his 1998 album 5—my personal favourite—but his whole discography is great, totally timeless. He came into the studio and transformed the guide vocal into magic, writing new lyrics and creating that incredible guitar riff. 'I Believe In Love Again' is a strong message of positivity and hope, and we hope everyone feels that when they hear the song."
The release follows Gou's chart-topping song "(It Goes Like) Nanana," her first original in two years. That track is the lead single from the South Korean dance music star's upcoming debut album, which will release via XL Recordings.
Gou has not revealed a release date at the time of writing, but "I Believe in Love Again" will appear. Take a listen to the new single below.
Follow Peggy Gou:
Facebook: facebook.com/peggygoupeggygou
Instagram: instagram.com/peggygou_
Spotify: spoti.fi/3w0Xy0b
Follow Lenny Kravitz:
Facebook: facebook.com/lennykravitz
Instagram: instagram.com/lennykravitz
Spotify: tinyurl.com/yzkn7wbm