Melding the whimsy of hyperpop with the propulsive force of club music, Ninajirachi is back with a new EP, 4×4.
One of EDM.com's best music producers of 2022, the Australian dynamo is quickly becoming one of the most inventive artists in the electronic music space. After the release of last year's Second Nature mixtape, an undeniable breakout record, Ninajirachi is now pouring gasoline on her furious rise by dropping one of the year's most imaginative projects.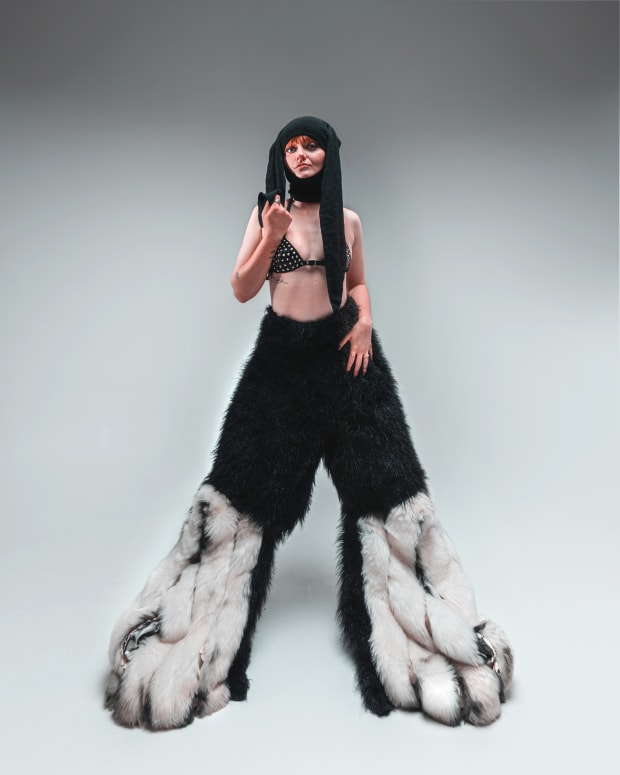 Imagine a sonic collision between the effervescent glitch of chiptune and the palpitating rhythms of house music—4×4 is that beautiful explosion frozen in time. Her penchant for club music is clear from the outset, kicking off with the four-on-the-floor bedlam of "1×1."
Then comes "Undo U," one of the EP's standouts. Offering a fusion that's both unconventional and undeniably addictive, it's the musical embodiment of a bittersweet love affair between hyperpop's sugar-coated melodies and the raw, unrelenting pulse of breakbeat.
The innovative EP, which Ninajirachi likened to a coming-of-age, is a snapshot of her unapologetic approach to production and songwriting.
"Making music hasn't felt this fun and effortless for me since pre-pandemic," she explained. "All of these songs were made in the last few months with my good friends and they were made very quickly, mostly in under a day, they're not that serious or deep, they felt fulfilling and easy to write and produce! On this release (& others to come) I've been pulling more and more inspiration from the dance music that changed my life as a child and getting closer to becoming the producer I dreamed of being when I first heard it."
Follow Ninajirachi:
Facebook: facebook.com/ninajirachi
X: x.com/ninajirachi
Instagram: instagram.com/ninajirachi
Spotify: spoti.fi/3hVlbBm